Industrial technology corporations face a critical juncture to pivot business models further towards digital solutions which can better drive customer value and capture a greater share of wallet, either as companions to mechanical product portfolios or as stand-alone revenue streams.
Operators are investing in digital capabilities to address fast-changing customer and regulatory landscapes, optimize processes and make smarter decisions
This evolving landscape creates opportunities for disruption across industrial markets through new digitally-enabled technology solutions and business models
Diversified industrial technology corporations are increasingly transitioning to digi-mechanical portfolios to create more compelling, differentiated value propositions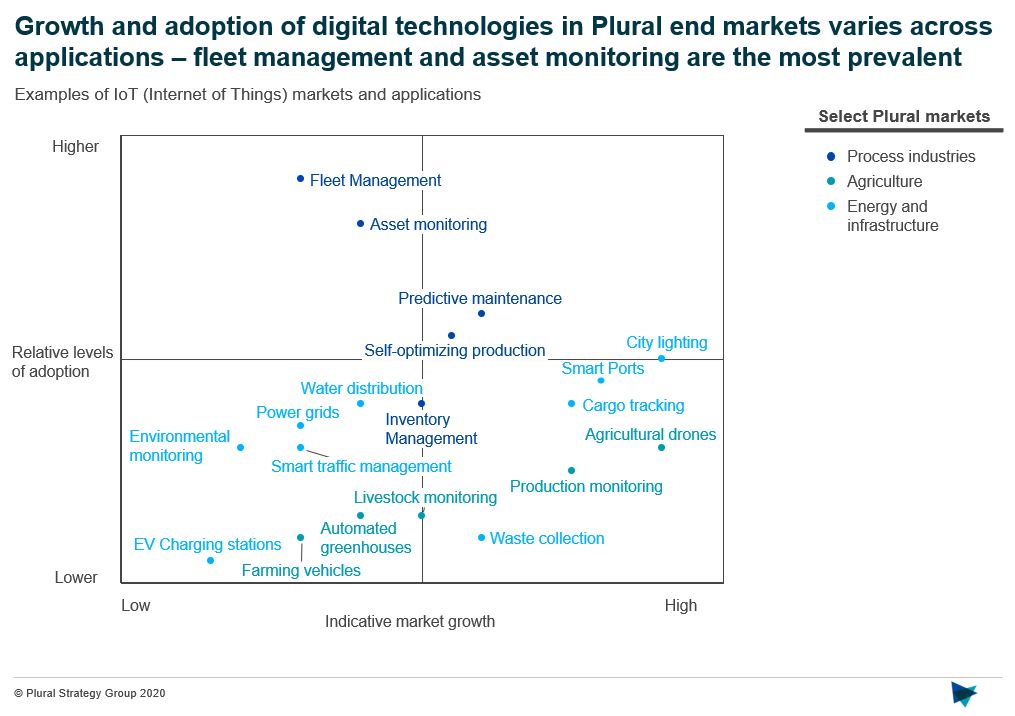 Click on the below image to download the full presentation.
Want to know more about how we help clients in the industrial technology sector?
Plural's industrial tech team works closely with a number of global multi-platform industrial technology companies and private equity investors focusing on emerging opportunities presented by digitally-enabled and best-in-class mechanical technology in specific end markets.
Browse our insights and case studies within the sector for more details here.
Alternatively, contact our expert team by submitting the form below.