About George
George studied theoretical physics at Birmingham University and then spent a year working as a maths tutor and seminar presenter in secondary schools. Swapping black holes and trigonometry for the world of consulting, he began at Plural in September 2021. He's still waiting for the perfect opportunity to unleash a bit of SOH-CAH-TOA on a project.
Anyone who knows George will have heard him mention The World Without Us by Alan Weisman. The book explores what would happen to the world if all humans were to disappear off the face of the earth suddenly. Slightly morbid, but absolutely fascinating.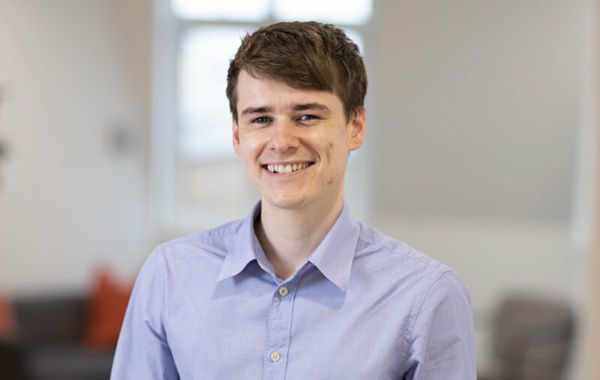 Services
George has gained experience helping businesses and investors achieve growth through commercial due diligence, market mapping and strategy.
Industries
George has worked on a variety of projects across the Information industries, such as strategic due diligence on an events portfolio.
Plural London
George joined our London office in 2021, as part of our graduate scheme.