Vendor due diligence support for Briefing Media
Plural supports sale of Briefing Media
Lyceum Capital has backed the management buyout of fast-growing business information company, Briefing Media Group, from Kester Capital.
Briefing Media owns Farmers Guardian as well as a growing portfolio of other online and print agriculture brands, including Agrimoney.com. It also owns a number of events and exhibitions, including LAMMA, the UK's largest agriculture event, and the British Farming Awards.
The group also operates The Media Briefing, which provides strategy insight and market intelligence for senior decision makers in the media industry.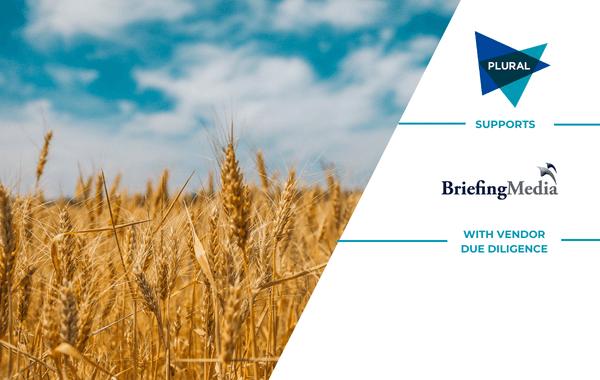 What We Did
Plural, with its expertise in B2B information and agribusiness, provided vendor due diligence support.
Results
The exit generated a 3.4x money multiple and a 56% IRR for Kester Capital.
Accelerated Growth
With the backing of Lyceum Capital, Briefing Media will accelerate its growth strategy through broadening its reach, rolling out additional services, international expansion, as well as through the selective acquisitions of complementary businesses.