Wind is an increasingly attractive offshore segment for energy corporations, technology manufacturers and investors.
Updated 23 April 2021
Global capacity in offshore wind is increasing globally. This is driven by:
Increasing cost competitiveness with other forms of clean power generation
Practical benefits of offshore wind, i.e. negligible land usage and constant power generation
Oil companies' desire to diversify
The offshore wind sector is fundamentally changing, moving further from the shore and into deeper waters. This will have implications for supply chain spending and therefore investors:
Foundations will become bigger and more expensive
There will be higher amounts of transmission equipment installed
Digital technology uptake will be accelerated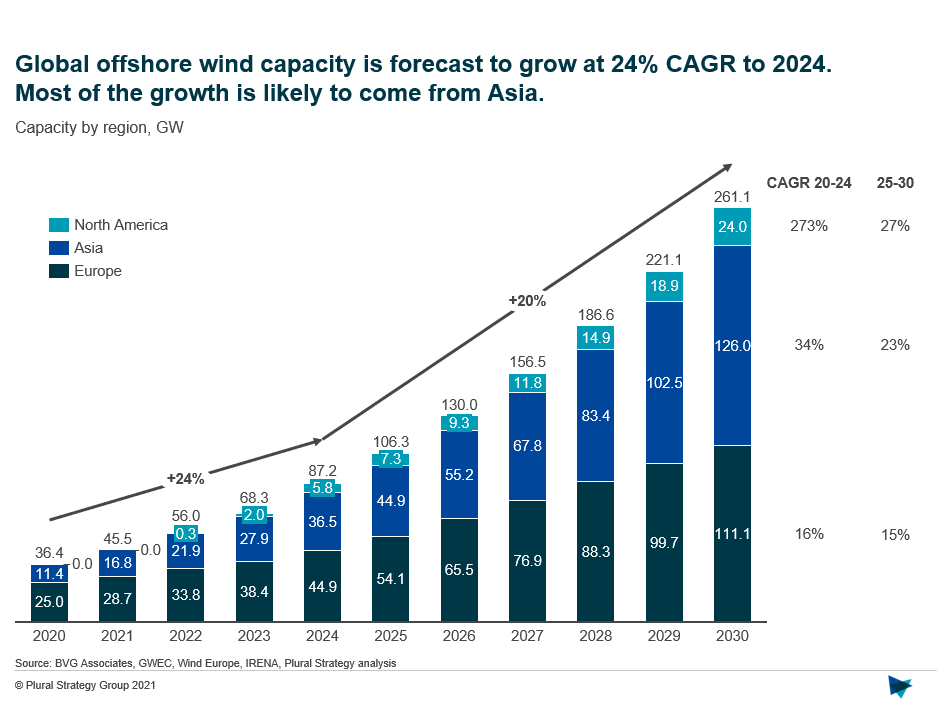 Read our full analysis on offshore wind technology opportunities.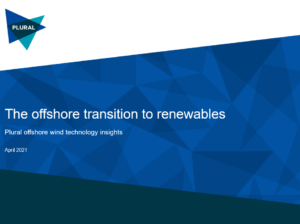 Want to know more about how we help clients in the industrial technology sector?
Plural's industrial tech team works closely with a number of global multi-platform industrial technology companies and private equity investors focusing on emerging opportunities presented by digitally-enabled and best-in-class mechanical technology in specific end markets.
Browse our insights and case studies within the sector for more details here.
Alternatively, contact our expert team by submitting the form below.