About Tilly
Tilly graduated from the University of Leeds in 2016 with a Bachelor of Arts in Fine Art. Previously, she worked at a Graphic Design agency as the Studio Assistant. She is currently responsible for resourcing and engagement. In this role, she ensures that our team are resourced to projects that meet their development needs, and enhances best practice processes.
Outside of work, you will find Tilly scoping art galleries and eating salt beef bagels at Columbia Road flower market.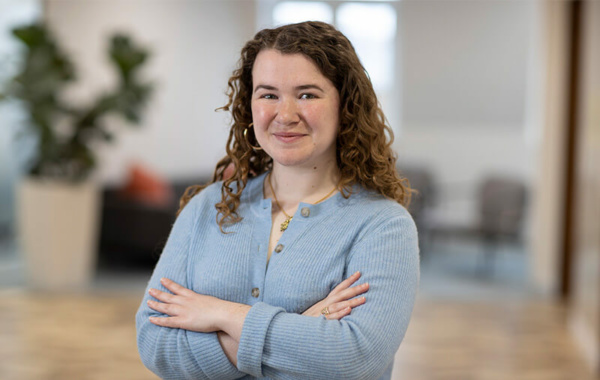 Social Impact
Tilly helped to organise our first social impact project and continues to be involved in social responsibility initiatives.
Life at Plural
Tilly is the founding member of our Social Committee, who organise events throughout the year. Find out more about Life at Plural.
People
Tilly started her career at Plural in 2017 as the Office Manager before moving into the People Team in 2019.