Plural provides vendor commercial due diligence for VIXIO on its acquisition by Perwyn
VIXIO Regulatory Intelligence, the leading provider of regulatory and business intelligence to the global payments and gambling industries, has been acquired by private equity investor Perwyn. 
VIXIO provides regulatory research, monitoring, insights, and data to legal, compliance and business teams in two highly regulated and volatile sectors. In 2020, the parent company of GamblingCompliance and PaymentsCompliance was rebranded to VIXIO Regulatory Intelligence.
The acquisition by Perwyn will support the ambitious growth plans of VIXIO's established management team, which has been in place since an original management buyout in 2019. 
Kester Capital, one of the UK's leading lower mid-market private equity firms, became VIXIO's principal investor in 2019. For Kester, the sale of VIXIO to Perwyn will deliver a 4.8x return and an IRR of over 60%.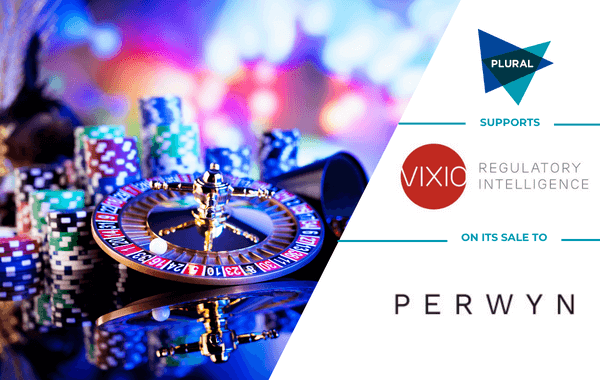 Plural supported VIXIO to assess its market opportunity, positioning and growth pathways. This was informed by Plural's understanding of the business, having supported the Kester and VIXIO team over the past three years, and its in-depth knowledge of business models and customer needs in the GRC information sector.
Jim Easton and Jonathan Dufton led the Plural team, supported by Henry Putt, Izzy Bourke and Annabel Noordzij.