Supporting Penta with Commercial Due Diligence on its Acquisition of Hume Brophy
Penta has acquired Hume Brophy, a public affairs, communications and strategy firm that provides consultancy, digital and reputation management services to clients.
Headquartered in Washington, D.C., Penta provides data-driven solutions for stakeholder strategy and engagement. It is backed by a majority investment of Falfurrias Capital Partners (FCP), the Charlotte-based private equity investment firm.
This acquisition will further expand Penta's global reach and consolidate the company's position as the world's first comprehensive stakeholder solutions firm, combining analytics and research with deep expertise to drive measurable impact for clients.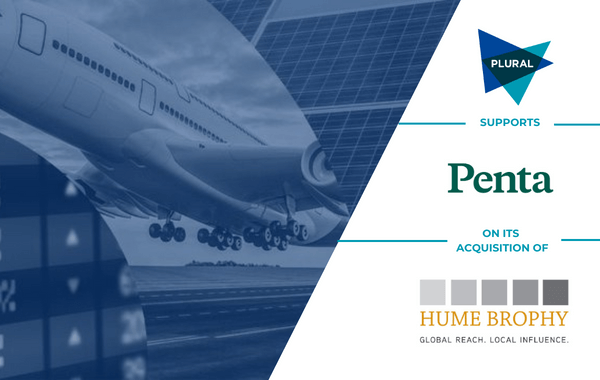 What we did
Through commercial due diligence, Plural helped FCP to answer key strategic questions. These included understanding the strength of Hume Brophy's value proposition, client relationships, and ability to scale.
Jim Easton and Jonathan Dufton led the Plural team and included Sam Feary, Hamdi Rouz and Tom Glenister.
In 2020, Plural supported FCP on its acquisition of Ballast Research from National Journal, providing commercial due diligence. The following year, Plural also provided commercial due diligence to FCP on their investments in Hamilton Place Strategies, Flag Media Analytics and alva.
Subsequently, Penta was established in 2022 after the merger of Ballast Research, Hamilton Place Strategies, Flag Media Analytics, alva, Gotham Research Group, and Decode_M.